Szrek at NASPL17 Trade Show in Portland
Szrek2Solutions presented its Trusted Products at NASPL17 in Portland. Visitors were interested in seeing how Trusted Draw 360 and Trusted Audit work together. There was significant lottery interest around posting draw animations to social media through Szrek's Multi-Media Suite.
Thanks to all that passed by, both friends and colleagues that we have known for years, and to the new people that we met! We enjoyed Portland and this wonderful conference that NASPL organizes each year. This conference has become an annual tradition for us; since 2003, we've attended and often had a booth. It is a real opportunity to speak to our colleagues/partners, existing customers, and potential customers – thanks to NASPL and to all attendees!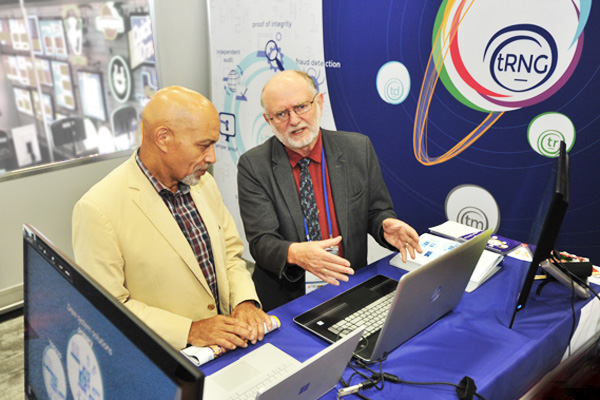 Check out the kinds of videos you can create with Szrek's Multi-Media Suite!