Ensuring Draw Continuity
Szrek2Solutions offers a remote, off-site draw solution to ensure the continuity of lottery draws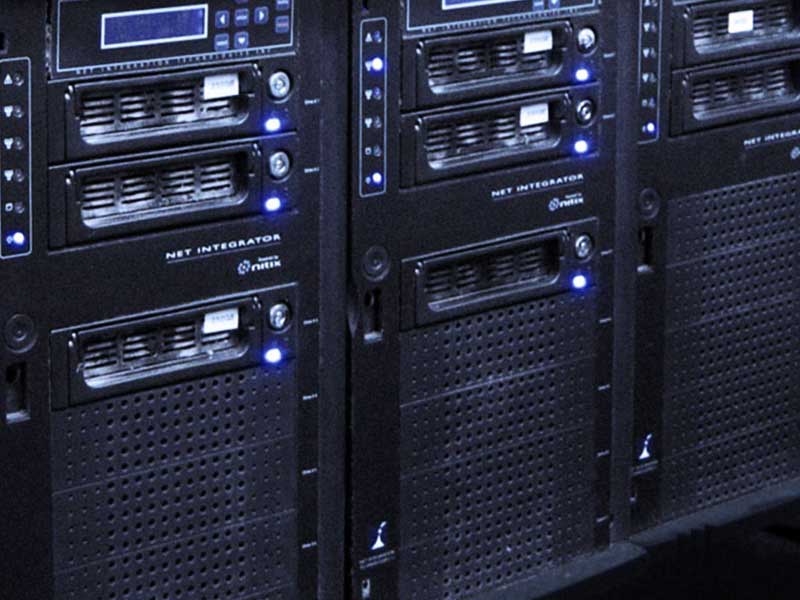 Why are we offering this remote, off-site solution?
This is a draw solution to support:
regular draws when the lottery prefers not to host draw systems locally in their data centers.
backup draws when performing draws using the standard procedures may not be possible.
Draws are either automated or performed remotely by the lotteries' own draw staff while maintaining full draw security. This solution can provide draws for all lottery games and for all types of draws, including backup for mechanical and manual electronic draws.

Manual and automated draws are supported from Szrek2Solutions' Trusted Draw™(TD) and Trusted Audit™ (TA) systems hosted in third party secure data centers.
For manual draws, lottery draw staff connect to the draw and audit systems through a secure, remote connection; draw and audit functions are performed using a graphic user interface (GUI), ensuring the utmost security and auditability of all draws. Draw managers are able to perform draws with auditors and observers, according to lottery procedures.
Automated draws are triggered from the lottery gaming system or another system using secure interfaces. Draws are performed automatically and draw results are sent back to the gaming system. In addition, to guarantee the randomness and integrity of draw outcomes, lotteries obtain  irrefutable proof of integrity for each draw, (see proof of integrity video) which their staff verify on the Trusted Audit system. Automated verification can be performed by the lottery Internal Control System (ICS).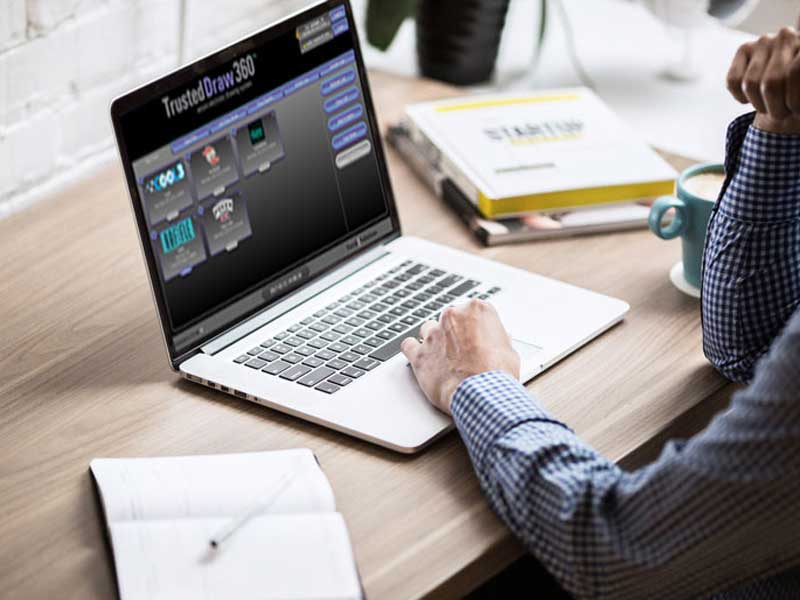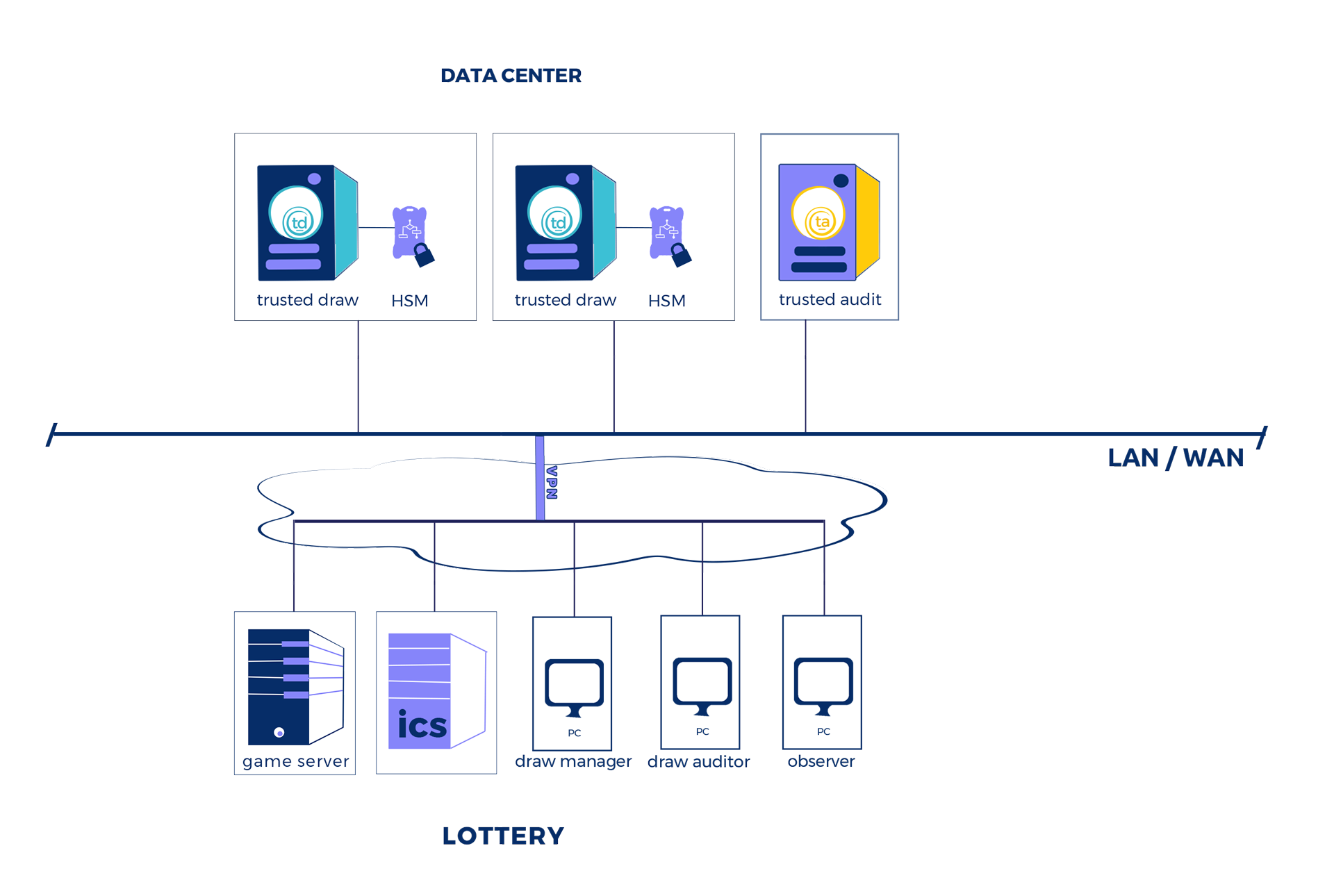 generates random numbers for draw games
verifies data integrity and detects fraud
draw managers, draw auditors, and draw observers connect remotely to the draw system (TD) and verification system (TA), accessing the draw and audit applications.
the gaming system sends a draw request to the TD system and obtains draw results, which are also sent to the TA system for verification and which can be verified by the ICS.
Has this technology been used before?

Yes, Szrek2Solutions deployed this technical solution as early as 2005, when it first installed its TD and TA systems, and the company has been providing this solution to many lotteries since, in various configurations. All Trusted Draw solutions have the capability for remote draws. Over twenty years, TD and TA have generated and verified hundreds of thousands of random numbers daily

(performance-reliability-support)

The Szrek RNG and audit solution has been patented

(research-development)

in the US and internationally, and the RNG has been certified

(certifications)

numerous times by several independent companies and labs .

Is this a secure solution?

Yes, this remote draw solution is secure and transparent. Security is ensured at all levels – at the level of the data center, network, and draw applications.

• TD and TA systems are replicated in geographically separated world-class data centers, meeting required security standards.

• The network connection is provided through secure VPN, with restricted access to the TD and TA systems for predefined users and only through the TD and TA GUIs.

• Automated draws are triggered using APIs over secure system connections.

• Draw security is not limited to physical controls and prevention; draws are secured by our patented RNG solution with 100% fault and fraud detection.

What games are supported?

This solution supports all game types: any lotto matrices with add-ons, any numbers games, keno, bingo, 2nd chance, raffle, passive games, etc.

How is draw integrity ensured?

Draw integrity is ensured through Szrek's patented RNG technology, which guarantees 100% detection of any draw faults or fraud. As part of the process, the RNG proof of integrity file (a tamperproof Signature Log) is transferred from the RNG system to a separate audit system which verifies the integrity of the random numbers generated. Integrity is enforced by the proof of integrity created by the TD system for each draw, independently verified by the TA system, manually or automatically. If desired, the lottery's ICS can communicate with the TA system to reconcile the draw outcomes between the gaming system and TD and TA systems. Verified results are confirmed and communicated to the public.
More about our solution
Szrek2Solutions is a leading provider of reliable secure electronic draw systems and high performance RNG solutions for on-line games and e-instants. Partnering with leading vendors and lotteries, Szrek has deployed its unique auditable RNG platform in the US and internationally since 2005 and has an outstanding track record for its exceptional technology and excellent support. Headquartered in Rhode Island, USA, with a European office in Portugal, Szrek's customers include IGT Corporation, Iowa Lottery, Ithuba Holdings (South Africa), Florida Lottery, Loterie Nationale (Luxemburg), Lottomatica SpA (Italy), ONCE (Spain), Sisal SpA (Italy), Scientific Games International, and Texas Lottery.