Expect the Unexpected: a Discussion of South Africa's Surprising Powerball Draw
This appeared first in the NASPL Insights Direct Webinar Series.

 NASPL Insights Direct Panel, March 2, 2021,
Expect the Unexpected: Draw Validity and Lottery Integrity,
A Discussion of South Africa's Surprising Powerball Draw
(excerpts from the panel)
On December 1, 2020, a surprising draw results raised attention worldwide. The numbers drawn in a Powerball drawing in South Africa were 8, 5, 9, 7, 6, in this order. The Powerball number was 10. When sorted from lowest to highest, these numbers created the sequence 5, 6, 7, 8, 9 and 10, which raised general suspicion of foul play. 
In this panel, hosted by NASPL, a group of experts from the lottery industry discusses the draw, its implications for players, stakeholders, and lottery executives.  The panel includes everything about the South African draw, featuring the draw video and the Powerball game play slip, while putting the event into relevant context for the international lottery industry. Special thanks to Ray Bates who kept this panel extremely lively and interesting, and our diverse group of panelists who offered important information pertaining to the December 1 draw and lottery integrity in general.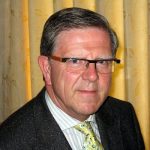 "It [the lottery] must have the best systems in place to ensure that it operates with full security and integrity in all of its operations and it must be totally transparent and ready to share all it knows with everybody: with the players and the media in a way they can fully understand…We know things can go wrong; hardware can fail, employees may not be honest, procedures may not be followed, players will be skeptical and the unexpected can happen."
Throughout the rest of the panel various angles on draw integrity and the unusual December draw were examined.  In addition, discussion on probability and chance explored the likelihood of such an unexpected draw, looking more deeply at winning number combinations. 
Charmaine Mabuza, Chief Executive Officer of ITHUBA HOLDINGS (Operator of the South African Lottery) discussed how the South African lottery built and maintains player trust, saying:
"State lotteries should reflect the culture and cultural values as well as the hopes and dreams of the people it serves. These are fostered by a lottery being seen to carry out its job with a higher standard of integrity and accountability. The success of this aim can ultimately be measured by the extent of which the people and the players trust the lottery… we have a robust system in place for our lottery which our players in South Africa trust, and which will continue to underpin our operation and help us in primary purpose which is to raise significant funds for our good causes."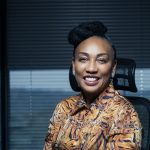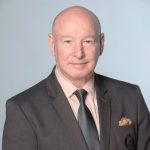 Brendan Burns, Chief Lottery Director, ITHUBA HOLDINGS discussed South Africa's best practice approach, and the benefits of choosing an RNG to conduct the lottery's draws.
"It's always a challenge when something like this happens, the unexpected…so you just have to be ready for something when it does and stick to all your good practices and best principles and that's what we can do. We started the lottery with the best practice philosophy, we partnered with the best of the best, so we had the best central system, we had the best networks, we had the best partners in our lottery system, so we wanted the best RNG provider for lotteries, we wanted lottery expertise in particular and very important that the Random Number Generator had proven experience integrating with the central system."

"Trust will always trump costs."
Ray Bates
From the Q&A:  After all the industry has experienced in terms of drawings and fraud, it's interesting that they still factor in cost at a higher consideration than reliable security. Why do you think this is, especially since trust is our most important asset? 
Brendan Burns: "Cost is one of the things you have to look at. Remember one of the objectives of a lottery… one of our goal as a business, is to maximize returns for good causes, [so] we have to look at the operations, we have to be efficient and we don't compromise trust. Trust is very important, that we take integrity as one of our highest principles, which is why we spend so much time on procedures, compliance, monitoring, auditing – both internal and external auditing…"
"I'm very glad we have this Trusted Draw aspect to the random number generator that re-verifies the draw process as authentic and preserves its integrity…  From the seed number, the secret source if you like, starts the whole random number process, we were able to verify the authenticity…   We're able to monitor the draw for its integrity after the draw has taken place to make sure that there was no intervention from anybody else, no machine malfunction. It was a perfectly authentic draw, it just happened to be an unusual set of numbers. It was very helpful to be able to audit the draw afterwards to make sure it was perfectly ok."
"The first thing we did [to inform the press] was to invite them into the home. We brought them into the data center, we opened the doors, and said "Look, you ask us any questions you like. We have nothing to hide, you're welcome to come and look at the next drawing." In fact, they came to the next Powerball drawing and we walked through the whole process with them step by step and we answered all of their questions and at the end of it they were very satisfied and it showed them exactly what goes on behind the scenes."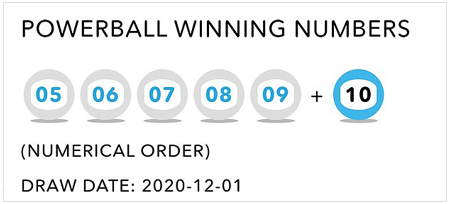 Helena Pereira, Vice President, Szrek2Solutions shared information about our Trusted Draw RNG, highlighting that the main goal of our draw system is to detect all aspects of the draw, so that we know with absolute certainty whether or not there were any problems.
"Our system is designed to specifically address these kinds of problems and others like this, I think it's very important that we can do what we promise, that we will be able to confirm the integrity of every draw, that our results are unpredictable and verifiable." … "We were able to confirm the results immediately and we were able to send them a complete report within 3 hours."
"They [the SA Lottery] have a draw system that creates a proof of integrity and then they have an audit system that takes that file and then it recreates the draw results. By recreating them they're able to match them and confirm if they're correct. If it's failed, you have to analyze what the problem is, but otherwise you are actually sure that there was no problem. I believe that our draw system really provides a value in the fact that the system is able to confirm after the fact either that there was a problem and then identify it; or conclusively say that there was no problem. That is the difference, the fact that our system is so conclusive and I think that's something that our customers really value."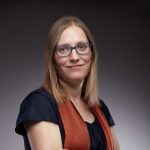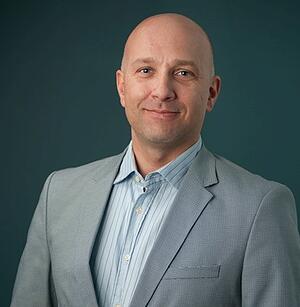 Gus Fritschie, Vice President of Security Services at Bulletproof, a GLI company shared a bit of their perspective as an independent test lab that has certified lotteries and their vendors.
"My advice would definitely be to go with best in class, select a vendor supplier that has that lottery experience and that's your primary core business function … the trust and integrity of the lottery is of utmost importance and with that security plays a very important role…. the emphasis on security has increased greatly and it's led by suppliers like Szrek as well as the independent test labs  like GLI continuing to increase the bar…"

David Boda, the Head of Information Security at Camelot and Technical Working Group Member of WLA Security and Risk Management Committee shared an interesting perspective through the lens of standards and best practice.
"Currently there's 119 best practice security controls for operating a lottery, which really help operators and others involved in the lottery sector know where that bar for best practice is, and how to provide all stakeholders with assurance in terms of lottery integrity. It's a standard in which a lottery can make some risk-based decisions and get some guidance around that."
 "I think that approach of having an auditable, provable, verifiable, and reproducible outcome represents the best practice in the industry that certainly I've personally seen. But best practice isn't necessarily the right standard for every lottery, so I think each lottery will have their own risk appetite and that will be driven by stakeholder requirements and different game mechanics they need to support and other factors. They need to make a decision on the extent that they want to go to with regards to the integrity of their RNG and the extent that it's right for them to meet that best practice standard."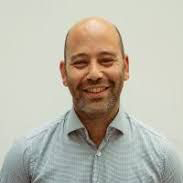 While we've just shared some main points of the panel, we encourage you to take the time to watch the entire panel.  It's a fascinating account of a lottery draw that doesn't happen every day… as Ray Bates said, in the Q&A such an "eyebrow raising" event might occur once every couple years somewhere in the world! 
WATCH IT ON NASPL MATRIX
Read Szrek's blog post about the unusual South African draw numbers, which explains more about Szrek's RNG method, the reason for many winners, and the statistics behind the draw patterns.
What is proof of Integrity?
This Proof of Integrity animation focuses on the importance of transparency in lottery draws, showing how preventive security with a transparent system empowers lotteries and vendors to react to any possible faults or fraud. Proof of integrity is explained, and how an RNG that offers non-repudiation can verify current or past draws anytime on a independent system.